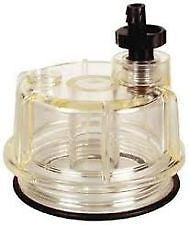 Parker Racor OEM Spin-On Gasoline Filter/Water Replacement Clear Bowl - RK30475
Product Description/Specifications:  
- Now, owners of inboard and outboard engines can get smoother operation and longer life - all in one easy spin onto their existing engine filter heads.
- These OEM spin-on gasoline filters were designed to fit most Quicksilver, Mercruiser and OMC applications.
- Replacement Clear Bowl Kit for 314498 & 314499
---
*All International Orders may require additional shipping charges depending on location.
---
We Also Recommend
---