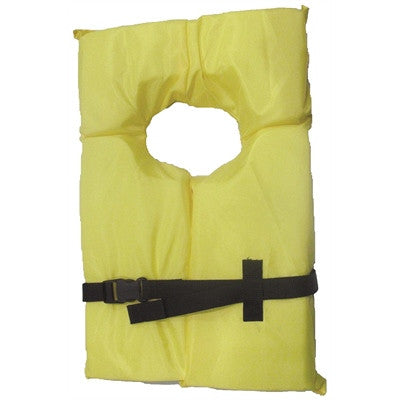 Standard Yoke Life Vest - Life Jacket - Orange - 40000-UNV
Adult life vest for individuals over the weight of 90 lbs.
- Essential for your everyday boating needs and every canoe livery operation.
- Standard boxed yoke unit hangs for easy drying.
- USCG Approved Type II
21 x 12 x 3
0.9
*LIFE VEST IS ORANGE IN COLOR*
*All International Orders may require additional shipping charges depending on location.
---
We Also Recommend
---